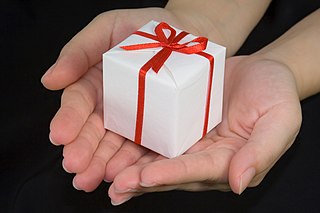 If you aren't completely in love with your smile, you aren't alone. There are many people who wish that they could achieve a brighter, more uniform beam. Fortunately, teeth whitening can help them do just that. It lifts years' worth of stains from their pearly whites to help patients feel more confident in their smiles and ready to show them off to the world. It even makes a great gift for birthdays, graduations, and other special occasions. Continue reading to learn about five reasons why professional teeth whitening treatments make such great gifts.
Reason #1: Many People Want Whiter Teeth
The first reason why teeth whitening makes such a great present is because many people wish they had wider smiles. In fact, 80% of Americans want whiter teeth. Many dentists offer take-home whitening kits that feature custom-made dental trays and professional-grade whitening products. They can easily be slipped into a Christmas stocking or a decorative bag for a gift they'll never forget.
Reason #2: Professionals Know Best
Though there is a range of whitening treatments available over the counter, none of them can match up to professional-grade whiteners. Whitening toothpaste can damage your enamel and make you more susceptible to cavities. Both over-the-counter whitening strips and trays are not custom-made, which means that they are unlikely to fit your smile correctly. This may lead to uneven distribution of product, resulting in a smile that looks unfinished. Professional whitening trays are custom-made to fit your smile and utilize safe, professional-grade whiteners.
Reason #3: Teeth Whitening Can Improve Their Oral Health
When somebody gets their fingernails painted, they're more likely to take good care of them since they want to make the polish last as long as possible. This may also be the case for people who have their teeth whitened. Since they'll likely want to make their results last, this may result in them brushing, flossing, and eating better to avoid staining.
Reason #4: A Bright Smile Can Boost Their Career
Numerous studies have been done on the connection between having a nice smile and being successful in your career. It has been determined that people with brighter, wider, and more uniform smiles are often seen as being more confident, more reliable, and more trustworthy. So, if you have a friend or family member looking to get a promotion or start a new career, teeth whitening may be just what they need to set themselves apart from the competition.
In addition, the gift of teeth whitening will help your loved one feel more confident each time they smile. It's the gift that keeps on giving, and they'll think of you each time they flash their pearly whites.
About the Practice
Dr. Jasmine King leads the Summer Creek Dentistry team with compassion that trickles down to their patients. Based in Fort Worth, they treat patients of all ages from the surrounding communities with exceptional care. This includes both in-office and at-home teeth whitening to give patients the brighter, more confident smiles they deserve. Call Summer Creek Dentistry's office at (817) 932-7978 or visit their website for more information on teeth whitening or to set up an appointment.