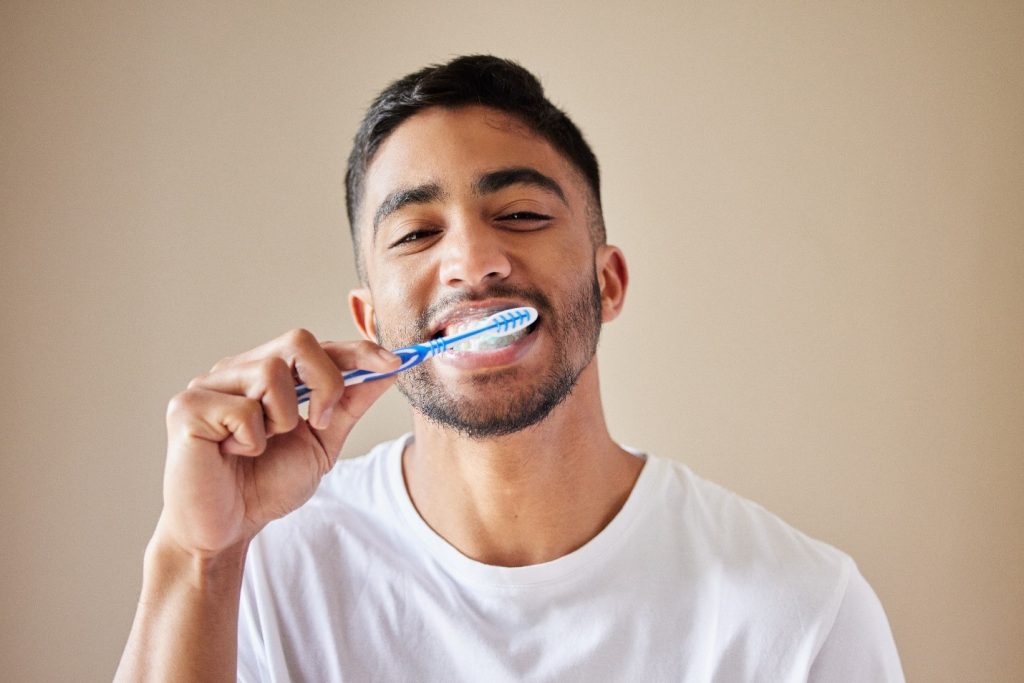 Did you know that the average American only brushes their teeth for 45 to 70 seconds? This is much less than the recommended brushing time of two minutes in the morning and another two at night. Brushing your teeth is a vital part of keeping your smile healthy. It helps you prevent cavities, gum disease, and other oral health issues. Though brushing itself is important, so is the kind of toothbrush you use. If you aren't sure if using a manual or an electric toothbrush is the better option to maintain a healthy smile, read on to learn about the benefits of each.
5 Benefits of Manual Toothbrushes
While manual toothbrushes may not be as high-tech as their electric counterparts, they are still an effective way of cleaning one's smile. They also offer a range of benefits, such as:
Easily accessible – Electric toothbrushes can be purchased at most dollar, grocery, and convenience stores as well as pharmacies.
Easy to maintain – There's no need to charge, replace batteries, or get additional accessories when using a manual toothbrush.
Cost effective – Manual toothbrushes often cost just a few dollars.
Increased sense of control – Using a manual toothbrush makes it easier to feel in control of the brushing process, including how much pressure you put on your teeth
Lightweight – Manual toothbrushes are lightweight as well as easy to travel with.
7 Benefits of Electric Toothbrushes
Electric toothbrushes are more expensive than manual ones, but they come with a number of perks, such as:
Speed settings – Many electric toothbrushes offer multiple speed settings to fit your needs.
Less effort – An electric toothbrush does most of the work itself, making it a low-effort option.
More effective – Electric toothbrushes can remove up to 17% more plaque than manual ones.
Built-in features – Some electric toothbrushes have built-in features like timers, pressure sensors, and reminders when it's time to replace the brush head.
Less waste – Replacing just the head of the brush instead of the whole thing creates less waste. Electric toothbrushes also generally need to be replaced less frequently than manual ones.
Improved orthodontic appliance cleaning – Using an electric toothbrush can be particularly beneficial for people who wear braces and other orthodontic appliances.
Additional scouring power – This makes it easier to remove stains from one's smile.
Which One Is the Better Option?
Both manual and electric toothbrushes are effective at cleaning one's pearly whites as long as you utilize the proper technique and brush for a full two minutes each time. If you don't want to spend much money on one and will be diligent about cleaning your smile, a manual toothbrush works just fine. But, if you have mobility issues or need a little extra help removing plaque from your pearly whites, an electric toothbrush may be the better option.
Speak with your dentist if you have questions about which toothbrush is the best option for you. While both types offer an array of benefits, they will be able to help you make the smartest decision to achieve a healthy, gorgeous beam!
About the Author
Summer Creek Dentistry is led by Dr. Jasmine King. She is a Fort Worth-based dentist who has built a team of kind, compassionate oral health professionals who are here to help you achieve a beautiful smile. If you are having trouble deciding if an electric toothbrush or a manual one is best for you, Dr. Kind can help you determine which one will best fit your needs. Call Summer Creek Dentistry at (817) 292-7488 or visit their website for more information or to make an appointment.