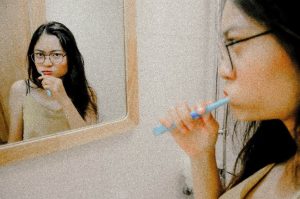 When you look in the mirror, do you see small white spots on your teeth? Although they might seem like only an aesthetic concern, it is a form of decalcification. Also known as demineralization, the blemishes result from calcium and phosphorus loss. Various factors can contribute to white spots on teeth, but you don't have to live with the flaws. Your cosmetic dentist has the solutions you need to restore a healthy, beautiful smile. 
Causes of White Spots
Demineralization can cause chalky white spots, which are a common complaint. Determining the underlying cause of decalcification is essential for creating an effective treatment plan. Although every situation differs, it is often caused by:
Bacteria
Research has found over 6 billion bacteria are in the mouth, which consists of about 700 different species, many of which are crucial to your dental health. However, too much bad oral bacteria can wreak havoc on your smile. Your mouth is the perfect breeding ground for bacteria because it is dark and moist. If there's too much acid in your mouth, it can lead to bacteria overgrowth, which is often caused by sugars in the foods and drinks you consume. It only takes 12 to 24 hours for plaque to form, increasing the rate of bacteria growth. Brushing your teeth is your first line of defense to combat harmful bacteria.
Fluoride
Fluoride is known as "nature's cavity fighter" because it strengthens the enamel to make it more resistant to decay. Unfortunately, too much fluoride can cause fluorosis, which can lead to enamel hypoplasia. The defect of the teeth typically occurs between the ages of 1 and 8 because the teeth are still developing. Besides white spots, teeth can have deep grooves.
Diet
A balanced diet is important for a healthy mouth and body. If you don't consume enough calcium, your teeth won't have the nutrients they need. Not to mention, acidic foods and drinks can also break down your enamel.
Medications
Certain antibiotics and other medications can affect the enamel, making your teeth more vulnerable to decay. Antibiotics can influence the way your body absorbs certain nutrients, like calcium.
White spots can also be caused by many other factors, like poor oral hygiene while wearing braces or high fevers. No matter the reason, your dentist can enhance your smile with cosmetic dentistry.
Treating White Spots on Teeth
Every mouth and situation is unique, so there's not a cookie-cutter treatment plan. Your dentist will examine your mouth to find the source of the spots to create a personalized strategy to improve your smile, like teeth whitening, enamel microabrasion, or veneers. You'll have the bright, stunning smile you'll be proud to share with the world.
About Dr. Jasmine King
Dr. King earned her dental degree from the University of Tennessee College of Dentistry and regularly continues her education to offer the latest techniques for superior care. As a member of various professional organizations, including the American Dental Association, she has the qualifications you can trust. Contact our office today to request your cosmetic consultation.