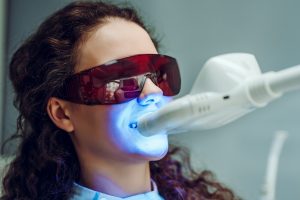 Nothing says youth, confidence, success, and intelligence like a bright white smile. Research shows the appearance of your teeth affects how people view you. Not to mention, it also influences how you feel about yourself. Teeth whitening is an excellent solution to combat stains and discoloration. Although it may seem like a relatively new treatment, it has a rather lengthy history. Thankfully, you don't need to use urine to brighten your smile anymore. Here are some of the top changes that have paved the way for the results you achieve today.
History of Teeth Whitening
Everywhere you look, you see stunning white smiles, but did you know it isn't a new trend? The ancient Egyptians were intrigued by white teeth as well. They were attributed with wealth, youth, and sensual appeal. They used a mixture made of wine-vinegar, pumice stone, and ground oxen's hooves to keep their smiles bright. Early Egyptians also chewed on sticks in place of toothbrushes to preserve their pearly whites.
The Romans were equally concerned about the appearance of their teeth. They developed special chewing sticks to remove plaque from them. It wasn't uncommon for Romans to use urine to prevent stains and discoloration.
Besides the ammonia in urine, Nomadic Europeans used acid and files to restore their teeth. This caused tremendous damage because they would often remove all their enamel.
Modern Teeth Whitening Treatments
In the late 1800s, dentists began offering the first modern whitening treatments, which used chlorine as a bleach. This method was common until 1900, when it was replaced by hydrogen peroxide. By the 1970s, there were multiple whitening products available, but they weren't as effective as the systems we know today.
In 1989, carbamide peroxide revolutionized whitening systems because it provides drastic results while causing fewer side effects. Over the years, continual research and development have led to the most effective whitening products ever that don't damage the teeth. You have more options than ever to achieve a stunning smile, including:
In-Office Treatment: Your dentist can get your teeth as much as 8 shades whiter using an in-office treatment. A specially formulated whitening agent is applied to your teeth, which is activated by a special light to deeply penetrate the enamel to resolve tough stains.
At-Home Kit: You can get a bright smile from the comfort of your couch using an at-home kit from your dentist. Unlike OTC products, they contain professional-grade whitening agents to achieve the improvement you want in about 2 weeks.
Invest in a White Smile Today
You can look and feel your best after a quick trip to your dentist. They'll create the personalized plan you need to revamp your smile with teeth whitening.
About Dr. Jasmine King
Dr. King earned her dental degree from the University of Tennessee College of Dentistry before continuing her training in many specialties, like cosmetic dentistry. She is an active member of various professional organizations, including the American Dental Association. If you're ready to invest in an attractive smile, contact our office today to schedule your consultation.