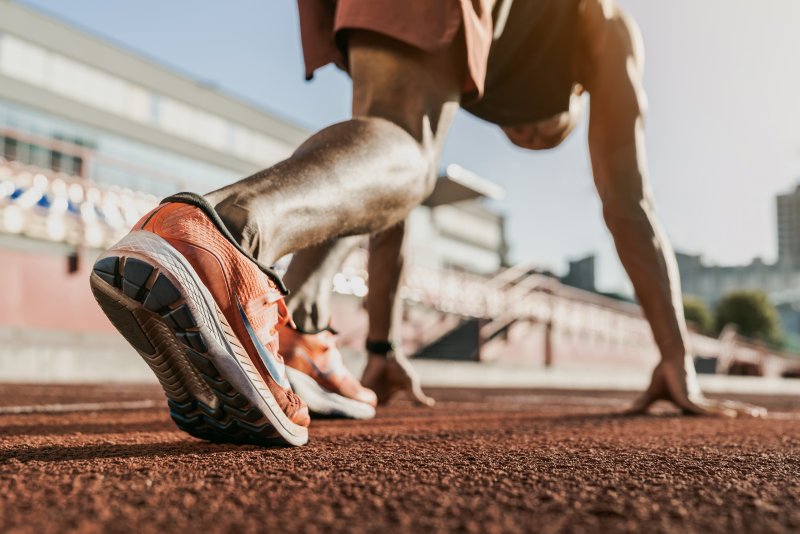 Are you an athlete? If so, then you know all too well about the importance of caring for your muscles. However, have you been prioritizing your dental health as well? After all, the Journal of the American Dental Association reported as much as 39% of all dental injuries are sports-related! Keep reading to learn a few of the most common dental emergencies that athletes sustain as well as some important prevention tactics.
The Most Common Dental Injuries Athletes Sustain
Dental emergencies can happen to anyone. However, athletes are one of the most at-risk groups, especially when it comes to the below tooth-related injuries:
Cracked teeth
All it takes is one rogue ball or one accidental elbow to your mouth for your tooth to crack. If left untreated, the crack can worsen, resulting in oral pain and an increased risk of infection. So, if you notice a sharp pain when you bite down, sensitivity to hot or cold foods, or any other abnormal symptoms, make sure to get in touch with your dentist right away.
Fractured roots
A blow to your mouth won't just crack your tooth, it can fracture the root. In this case, the damage begins underneath the gums and works its way to the surface. Since this damage isn't visible to the naked eye, it's of the utmost importance that you seek treatment when the first signs arise (i.e., inflammation, oral pain, etc.).
Knocked-out teeth
5 million teeth are knocked out annually. If this happens to you, stay calm, locate the tooth, and call your emergency dentist. If you can, insert the tooth back into its socket (only if it goes in easily). Otherwise, keep the tooth in a glass of milk or a cup of your saliva until your dental appointment.
6 Important Prevention Tactics for Athletes
Unfortunately, dental emergencies aren't 100% preventable. The good news is that athletes often follow best practices that benefit their oral health, like drinking plenty of water and eating a balanced diet. There are, however, a few other habits you should get into to keep your teeth and gums in tip-top shape, including:
Wearing a mouthguard during contact and non-contact sports.
Limiting your intake of sports drinks that are high in sugar.
If you're a swimmer, keep your mouth closed while you swim to protect your teeth from the chlorine.
Follow a solid at-home oral hygiene routine by brushing twice a day, flossing daily, and using mouthwash regularly.
Visit your dentist biannually for a checkup and cleaning.
Quit unhealthy dental habits, like using your teeth as tools.
Since athletes are particularly at risk for dental emergencies, it's important to do your part when it comes to prevention. If you do experience a tooth-related injury, make sure to get in touch with your emergency dentist right away!
About the Author
Dr. Jasmine King earned her Doctor of Dental Surgery from The University of Tennessee College of Dentistry, and she has been helping patients on their journey to better oral health ever since! She thoroughly enjoys providing cutting-edge dentistry in a comfortable environment, allowing patients to get the high-quality, meticulous, enjoyable dental care they deserve. Outside the office, she prioritizes continuing education with organizations like the American Dental Association and the Texas Dental Association. If you'd like to learn more about proper prevention or need to schedule an appointment, don't hesitate to visit her website or give her a call at 817-292-7488.