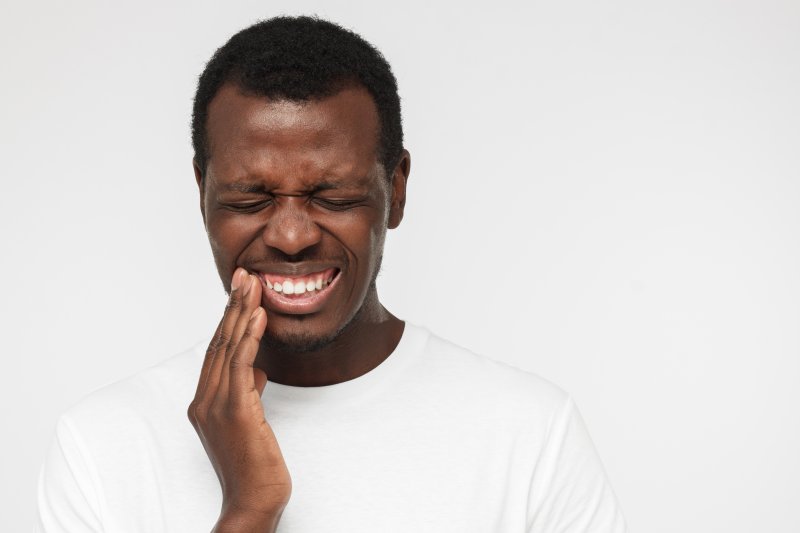 Are you looking to brighten up your smile? You don't need to settle for teeth that you aren't confident showing off. There are numerous ways that you can enhance all of the wonderful things about your smile and cover up minor imperfections. One of the most common cosmetic dental options out there is teeth whitening, but it is crucial that you are in good oral health before whitening your smile. Read on to learn about the risks of teeth whitening while you have cavities and why you should always see your dentist for this type of treatment.
What Happens If You Whiten Your Teeth When You Have Cavities?
When you have cavities, it isn't a good idea to use a whitening kit. The bleaching agent that is used in most store-bought whitening treatments is hydrogen peroxide. It is effective at removing stains, but it can irritate teeth that are sensitive, even if they are otherwise healthy. If you have a cavity, this whitening agent can make contact with the sensitive inner layers of your tooth and cause a significate amount of discomfort. In the end, you should have your teeth examined beforehand in order to ensure that you don't have existing decay, cracks, or other damage to your smile that could get in the way of the process. You may not even know if you have a minor crack or cavity because they can have little to no symptoms. You don't want to discover that you have one through the use of teeth whitener.
Why Is Professional Teeth Whitening a Better Option?
You can brighten up your smile in a safer way by seeing your dentist for in-office laser whitening. Before your treatment, your dentist will check your smile to ensure that you don't have any cavities, cracks, or other issues that could get in the way of a safe whitening treatment. You can walk out of the dental office with a smile that is up to eight shades whiter.
You could also opt for a take-home whitening kit from your dentist. After ensuring that your smile is healthy, your dentist will provide you with custom whitening trays and a whitening gel that is stronger than anything you can find in stores. This will whiten your teeth by several shades in the comfort of your own home.
Everyone wants to have white teeth, but you shouldn't risk your oral health. By seeing your dentist, you can discuss your options to achieve a brighter, whiter smile safely.
About the Author
Dr. Jasmine King earned her Doctor of Dental Surgery degree from The University of Tennessee College of Dentistry and takes many hours of continuing education each year to keep her knowledge and skills sharp. Currently, she is a proud member of the American Dental Association, Texas Dental Association, and Fort Worth District Dental Society. For more information on teeth whitening or to schedule an appointment at her office in Fort Worth, visit her website or call (817) 292-7488.