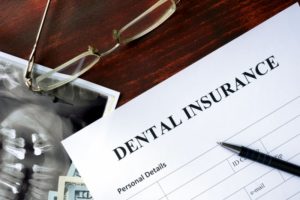 Dental insurance can be downright confusing, but this is unfortunately by design. Each year, billions of dollars' worth of dental benefits are wasted simply because patients don't know how to take advantage of their insurance plans. Thankfully, with the right knowledge, you can maximize your insurance benefits to keep your pockets full. But how can you get the most out of your insurance? Read on to learn the answer!
The Most Important Number to Remember
Usually, insurance plans have an annual maximum, which is the most that your provider is willing to pay for your dentistry in one year. It's typically around $1,000 to $1,500, however it will reset annually. In other words, any part of your annual maximum that is unused on January 1st will be gone forever. That's why the biggest step you can take toward taking advantage of your insurance is to keep your maximum in mind. Work throughout the year to reach it so you don't leave any benefits on the table when the clock strikes midnight on December 31st.
Insurance Favors Prevention
The quickest way to use up your maximum is to visit your dentist for routine checkups and cleanings. That's because most insurance providers cover these preventive visits 100%. These appointments protect you from more serious and costly treatments in the future while taking advantage of the benefits you already pay for. For example, a small problem like tooth decay that would require a simple filling can easily turn into a more expensive and extensive root canal without regular visits to your dental office. Plus, your dentist also provides oral cancer screenings during checkups, making these appointments potentially lifesaving. Dentists have updated their practices with advanced safety protocols to prevent the spread of COVID-19, giving patients peace of mind during each visit.
See Your Dentist Soon!
Now that's it's October, the clock is ticking! Remember that you don't have to wait 6 months to visit the dentist. Simply schedule your next checkup and cleaning before the end of the year to help reach your annual maximum. Additionally, if you know you'll need a pricier treatment, you can start during this calendar year and finish in 2021 to access a whole new set of benefits. Most dentists are more than happy to split your treatment up to maximize your benefits.
Are you ready to get the most out of your dental insurance? Use these tips to save money with a smile before January 1st and for years to come!
Meet the Dentist
Dr. Jasmine King provides all the services that you and your family need at the same convenient location. She loves helping patients remain happy and relaxed during their appointments, which is why she offers oral sedation to calm anxiety. She accepts all major PPO insurance plans and has alternative financing options for those without coverage. To schedule an appointment, she can be reached through her website or by phone at (817) 292-7488.