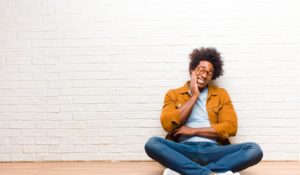 Dealing with a dental emergency can be a stressful hassle. Because they always occur at the most inconvenient times, it can be difficult to get to a professional immediately. When you're prepared to handle the situation, you can reduce the risk of further damaging your mouth and ease your discomfort. Whether it's a severe toothache or a broken tooth, contacting your emergency dentist is always the best first step to take. Read on to familiarize yourself with what happens during a dental dilemma, so you can be prepared to handle any situation.
What are The Signs of a Dental Emergency?
Dental emergencies come in all shapes and sizes. Some patients are worried to schedule an urgent appointment because they don't want to make a big deal out of a problem that may disappear on its own. While this is completely understandable, it's often not the best decision for your long-term oral health. Here are some signs that you need urgent treatment:
Severe Toothache
Swollen Jaw
Bump on Gums
A Loose Permanent Tooth
Bleeding or Swollen Gums
Oral Sores That Aren't Healing
A Numb Tooth
A Metal-Taste In Your Mouth
If you're experiencing any of these or are in discomfort, something is wrong, and you should receive immediate dental attention.
What Should You Do?
If you're at home when the dental emergency occurs, it'll be much easier to administer first aid and take care of the issue until you can get to your dentist. Here is a step-by-step guide on what you should do to increase your chances of a good outcome:
Contact your emergency dentist immediately and let them know what symptoms you're experiencing.
If you damaged your tooth, collect the pieces and place them in a dry container to take to the dentist. For knocked-out teeth, keep them moist by placing them in a baggie of milk, being sure to only handle them by the biting surface.
For swelling, place a cold compress on the raised area for 10 minutes on, 10 minutes off.
Following these steps will allow you to ease your pain and allow you to preserve your pearly whites.
Keeping Your Smile Safe After An Emergency
Once your dentist has administered treatment and repaired your mouth, you should take precautionary measures to keep it from further harm. You can do this by avoiding hard and sticky food, keeping up with your at-home oral hygiene routine, and following your dentist's aftercare instructions. If you play any contact sports or activities that could put you at risk for breaking or damaging a tooth, be sure to wear a mouthguard to reduce the impact.
Being prepared for the worst can result in the best outcome. Knowing what to expect out of the situation can allow you to react quickly and ease your stress and worry while you're taking care of your injury. Just remember that any situation that causes you pain or distress is one worth scheduling an appointment with your emergency dentist for.
About the Author
Dr. Jasmine Coleman King stays current with the latest advancements in dentistry by routinely taking continuing education courses. She has been dedicated to refining her patients' oral health and providing them with high-quality care for over a decade. She is passionate about making dental care available to everybody, which is why she offers three different kinds of affordable wellness plans for both adults and children. For questions or to schedule an appointment, visit Summer Creek Dentistry's website or call 817-292-7488.