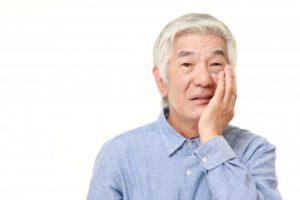 Getting a dental implant in Fort Worth is a huge commitment. You want to take care of your new smile so it can be long-lasting. You noticed that a couple of them have recently begun to shift in your mouth. Unsure of whether it's a serious problem or just your body adjusting to your new smile, you don't know what to do. Being able to recognize the telltale symptoms of loose dental implants can help you know when to contact your dentist to avoid more issues. Read on to learn how to recognize loose implants and what causes them to begin to shift.
What are the Main Causes of Loose Dental Implants?
You could be experiencing a loose dental implant for multiple reasons. If you notice your them beginning to shift, it's important to contact your dentist right away. Here are 3 common reasons your implants may be moving:
Your crown could be loose. A less serious cause could be because your crown restoration that goes over top your natural tooth could be loose. Be sure to still schedule an appointment with your dentist so they can fix the problem and make sure nothing else is wrong.
Jawbone loss. If your implant is loose, it could be because your they're failing, or the titanium posts weren't able to properly incorporate into your jawbone. While this is a rare problem, it normally happens within the first year of the procedure.
Gum disease associated with dentures. If gum disease is left untreated, your dentist may need to remove the implant in order to care for your gums and avoid the infection spreading.
What are Signs That Your Implants are Loose?
Knowing common signs and symptoms of failing implants can allow you to contact your dentist before problems progress. If your implant is shifting in your mouth or has fallen out, talk to your dentist immediately. Other common signs to keep an eye out for include:
Pain or discomfort
Visible bone loss
Oral bleeding
Discoloration around the affected area
Attending your semi-annual checkups and cleanings are a great way for your dentist to catch symptoms early. You can also let your dentist know if you're experiencing any signs so they can check and provide any necessary treatment.
How Can Your Dentist Help?
Depending on the cause, your treatment options will vary. Your dentist could suggest cleaning the affected area or removing the implant completely. If your implants are loose, your dentist may remove your restoration, inspect the area, and clean it. After that, they'll decide whether they need to fully replace it. Instead, they could determine to tighten the parts of your implant to make them more stable and secure.
If they determine a cleaning won't do the trick, your dentist may decide removing the implant is the healthiest option for your mouth. Whether it's due to infection or failing to incorporate with your jawbone, you'll have to undergo a surgery similar to when you got them.
Leaving a loose implant untreated can have a detrimental effect on your health. It can lead to infections spreading, sepsis, or even tooth loss. Contacting your dentist in Fort Worth immediately is the best way to ensure your overall wellbeing. Noticing the signs early can prevent serious consequences, so don't wait!
About the Author
Dr. Jasmine Coleman King takes pride in keeping up to date with the latest changes in dentistry so she can provide her patients with the high-quality care they deserve. Her goal is to make each of her patients feel comfortable and cared for when they visit her practice. Whether her patients are looking to get a basic checkup and cleaning or to refresh their smile with dental implants, she looks forward to offering them comprehensive care. For any questions or to schedule an appointment, visit Summer Creek Dentistry's website or contact 817-292-7488.