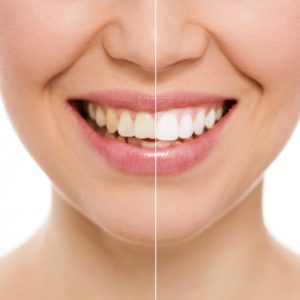 If you think whitening your teeth at home is easy, cost-effective, and convenient, you're right, it is. However, is it always the most effective way to do it? Definitely not. When buying teeth whitening kits from the drug store, you run the risk of not only harming your teeth but wasting valuable time and money, too. If you want to know more about the various mistakes you can make by using over-the-counter whitening kits, here are 4 common mistakes associated with teeth whitening and why there's no better option than seeing a professional to get the job done.
Incorrect Use of Whitening Strips
Although they are affordable, whitening strips that are overly used can make it difficult to eat or drink anything that is too hot or too cold because your teeth will become more sensitive. Yes, they can effectively whiten your teeth; however, wearing them longer than you should or overusing them can keep you from reaching for that ice-cold glass of water or yummy bowl of ice cream. Abide by your dentist's instructions.
Using Baking Soda
There is a myth that baking soda can whiten your teeth and remove surface stains. Unfortunately, this method is not true, and it can actually weaken parts of your tooth enamel because of its abrasiveness. Want your teeth to become more sensitive, too? Keep scrubbing with baking soda because that will certainly do the trick. If you want to remove stains, forget the baking soda and use a whitening toothpaste instead.
Poorly Fitting Whitening Trays
If you've ever bought a tooth whitening kit from the drug store, you know the trays are not customized to your mouth. This means you may only be able to whiten certain teeth, and they probably don't fit correctly. If your whitening tray doesn't fit well, it can cause the gel that you use to leak and irritate your gums. It may also not give you the results you want if it is leaking.
Reaching for Acidic Foods
No matter what you hear, acidic-based foods like lemons or even apple cider vinegar are not effective or safe ways to whiten your teeth. Whether you combine with baking soda to create a paste or not, it can erode your tooth enamel and put you at a higher risk for cavities. Sounds fun, right? Wrong! Acidic foods can wreak havoc on your teeth, especially if consumed in high amounts.
To prevent any of these mistakes from occurring, the safest option is to visit your dentist and discuss professional teeth whitening. If you're not interested in in-office whitening treatment, your dentist in Fort Worth can provide you with customized trays to fit your mouth, in addition to a pre-filled amount of bleaching gel.
About the Practice
Summer Creek Dentistry is committed to providing the best cosmetic dentistry, general dentistry, and restorative dental care to your family in Fort Worth. With personalized treatment plans, we will answer any questions you may have about our recommendations. We want to ensure you are happy and satisfied with the way we plan to reach the desired results. To learn more about us, visit our website or call (817) 292-7488.