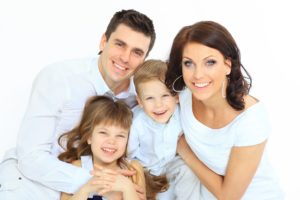 You know visiting your dentist in Fort Worth twice a year is vital to your oral health. Currently, you schedule an appointment every six months to keep your teeth and gums healthy; however, after the 1st of the year, you may have to put the visits on hold. If you are losing your dental insurance at the end of the year, you can still get the preventive care you need with our Wellness Plans. You can maintain your oral health goals for minimal out-of-pocket expense with a plan that meets your needs.

Invest in Your Oral Health
Dental insurance makes it easy to visit your Fort Worth dentist for reduced rates, so you never need to skip routine appointments. When you do not have coverage, the fear of a large bill may make you want to wait until after a problem develops to see your dentist. Although it may appear you will save money, it will actually cost you more down the road.
Skipping your routine appointments allow preventable issues to go undetected and untreated until they can turn into a dental emergency. Now, a once simple problem will require an expensive treatment. You can invest in your oral health and reduce your long-term dental costs by seeing your dentist regularly. For every $1 you spend on prevention, it can save you $8 to $50 on restorative or emergency services.
Enjoy Affordable Care
If you are losing your dental insurance, do not worry. We have the solution you need for affordable care. We offer three wellness plans to meet your needs. After paying a low annual membership fee, you can enjoy a free exam, x-rays, and cleanings. If a problem does develop, you will also benefit from several discounts on the treatments you need.
We have a wellness plan for everyone in your home, including adults and children. If you or a loved one have periodontal disease, we even have a plan for you. It covers your maintenance cleanings, exams, x-rays, and emergency services.
Unlike your dental insurance, you will not need to worry about monthly premiums, an annual deductible, or waiting periods. After paying your membership fee, you and your family can see the dentist right away.
Choose Your Wellness Plan Today!
You should not delay getting the dental care you need because you do not have insurance. We provide the coverage your family needs to visit our office twice a year for minimal cost. We will help you reach and maintain your oral health goals through a preventive approach.
If your dental policy is about to expire, do not wait. Contact our office today to learn more about our wellness plans.
About Dr. Jasmine Coleman King
Dr. Jasmine Coleman King is committed to creating generations of healthy smiles through preventive dentistry. She strives to keep services affordable for everyone, which is why she offers wellness plans for those who do not have insurance. If you have any questions about our plans, contact our office today.