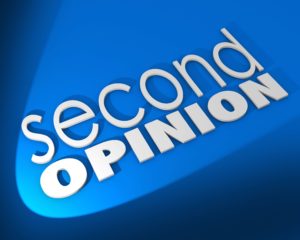 Has your dentist in Fort Worth recently recommended an invasive procedure, like a root canal or tooth extraction? Maybe a treatment you need was quoted to cost more than you had anticipated? No matter the reason, you are now wondering if you need a second opinion? If you have certain oral health problems that will require major dental work, you can consult another dentist to put your worries to rest.

Do I Need a Second Opinion?
As a patient, you are perfectly within your right to get a second opinion whenever you have any questions or concerns about a treatment, such as:
A recent diagnosis of a major problem, like oral cancer.
Current dental work that has not corrected a problem.
Uncertainties about the necessity of a procedure.
Concerns about the cost of a treatment.
Questions about the dentist's qualifications.
Bad experience with the dentist in the past.
By getting a second opinion, you can explore the different backgrounds and qualifications of dental teams to gain added perspective into your current dental health and treatment options. You may find an additional solution that may have been overlooked by the previous dentist.
How Can I Get a Second Opinion?
If you are ready to get a second opinion, it is time to find a Fort Worth dentist. To begin, ask your friends or loved ones for recommendations or call a local dental society. After you have found the right one, ask a few key questions during your consultation, such as:
Do you agree with the diagnosis?
What are my treatment options?
How will it improve my oral health long-term?
What are the costs?
Which Dentist is Right for Me?
After you have received your second opinion, it is time to make your decision. While it may seem like the cheapest one is the right answer, you should not focus on the cost. Instead, there more important factors that should sway your decision, such as:
Qualifications and Experience: Choose a dentist who has undergone advanced training in the area of dentistry that you need, such as endodontics.
Reputation: Take the time to review patient reviews and testimonials to ensure that you are making the right choice.
Advanced Technology: To benefit from the latest innovations in dentistry, choose a dentist who embraces the latest technological advancements and remains current with new treatments.
Comfort: The practice should make you feel comfortable and relaxed.
Affordability: The cost of the treatment should not be a determining factor; however, you want to ensure that the care you need is affordable. Choose a dental office that accepts various payment options while also working with your insurance.
Get a Healthy Smile Today!
If you have any concerns about a treatment, it is best to get a second opinion to feel confident in the choice you are making for your oral health.
About Dr. Jasmine Coleman King
Dr. Jasmine Coleman King provides cutting-edge dentistry to the community. She strives to deliver personalized solutions that cater to each patients' individual needs. If you need a second opinion, she will put your mind at ease with a comprehensive consultation. Contact our office today to schedule your appointment.