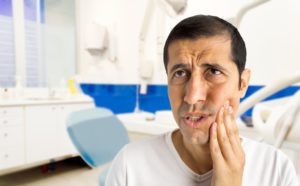 If you've been experiencing dental pain, you know that it's no walk in the park! Dental pain can cause many disruptions to your daily life. Plus, it's a sign that your dentist in Fort Worth needs to address a problem in your mouth.
If your dentist has identified your cause of dental pain and recommended getting a root canal, you should know a few things first. Explore root canals here in this week's blog post.
What is the point of a root canal?
Dentists recommend getting a root canal if you have a badly infected tooth (abscessed tooth). This is the necessary step that should be taken before exploring tooth extraction. Either way, your dentist will do everything in their power to keep your natural teeth and smile as healthy as possible. Root canals will remove the infected materials from your tooth and seal it from further infections.
Is root canal therapy painful?
Considering today's advanced technology, innovative and safe sedatives, and your dentist's high level of expertise, it's no wonder why many patients report that their root canals have not been painful. However, infected teeth cause the dental pain that you're experiencing. It comes from the inflamed tooth root, not the actual root canal. But after you get a root canal, your dental pain will be relieved, and you'll be on the right track to recovery.
What's it like to get a root canal?
Here is the process that you can expect if you're planning to receive a root canal.
You'll receive a dental x-ray to help your dentist see below the gum line and plan your root canal procedure.
Then the tooth will be opened up with tiny dental drills after your affected area has been numbed with local anesthetic.
The, the tooth will be cleaned out and sealed of all infectious materials in the future with a dental material called gutta percha.
The final step is to cap the tooth with a natural-looking dental crown, creating a stable, healthy tooth before.
Anytime that you experience dental discomfort, you should always consult your dentist in Fort Worth for a professional's opinion. Your Fort Worth dentist will always make the best recommendations for your oral health, even if you need a root canal.
---
About Our Office
Here at Summer Creek Dentistry, our team would never want one of our patients to deal with dental pain. If you've got questions or about what could be causing your dental pain or how to fix it, it's best to schedule a visit with our office right away. This way, we can explore the best restorative dental services available to help repair your smile and optimize your oral health. Contact us today!