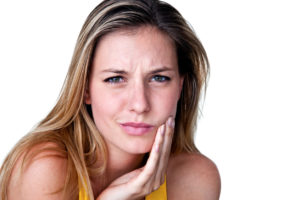 When it comes to keeping your teeth strong and stable, it's important to eat for a healthy smile—not just brush your teeth. Be conscious of what you decide to put in your mouth because it directly affects your teeth.  Your dentist in Fort Worth is here to explain some of the worst foods for your smile and why you should avoid them. If you're looking to improve your oral health and keep your teeth strong, this week's blog post is for you!
The 3 Worst Foods for Your Teeth
Hands down, your teeth's worst enemy is acid. It doesn't matter if it's hidden within your food or drinks—it does a number on your smile. Sometimes, the food and drinks we eat may not be high in acid, but they have high sugar levels. This is just as bad because the sugar mixes with lingering bacteria in your mouth to formulate harmful acids that attack your teeth. Sometimes it's easy enough to keep on top of your oral health by eliminating these foods and drinks from your diet.
Candies
The stickier the candy, the worse it is for your mouth. Taffies and caramels may taste yummy, but they stick to and in between your teeth for a long time. Hard candies aren't ideal either since they risk cracking your teeth with every crunchy bite. The sugars found in candy deteriorate your teeth by mixing with the bacteria in your mouth. Candies that are chewy, sugary, and acidic (sour candies) are three times as bad for your teeth and should be avoided altogether.
Sodas
Everyone knows that sugar is bad for your overall health and can make you gain weight very quickly, but do you know what sodas do to your teeth? It's almost unbelievable how much sugar is in a single can of soda. Drinking too much can turn your mouth into a breeding ground for tooth decay and cavities. Not only that, but dark sodas also have staining properties that will discolor your teeth overtime.
Starches and Carbs
Many people find this hard to believe, but chips, bread, pasta, and crackers can be just as harmful to your teeth as candy! Starches created from white flour are considered to be "simple carbs." These linger in your mouth and break down into simple sugars. Once dental bacteria mixes with these sugars it will turn into harmful acid. The whole time you're snacking on a bag of potato chips, your mouth is under attack from carbs, sugar, and acid!
The bottom line is, a cleaner diet leads to a cleaner mouth. If you ever have any questions about what foods may be good or bad for your teeth, feel free to reach out to a dental professional.
---
About Our Office
When you choose to visit Summer Creek Dentistry, you're choosing the highest quality, personalized dental care. Not only is your diet important, but excellent professional grade care is also key to keeping your smile strong for years to come. If you would like to speak to one of our dental experts, call our Arlington office!