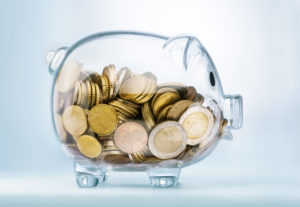 While most people don't know a tremendous amount about how dentistry actually works, what they do know is that it can be quite an investment. Dental insurance is supposed to offset the cost, but if you're one of the 140 million Americans currently without coverage, this doesn't particularly help you. This might be alright for now if you don't have a pressing dental problem, but you (or someone in your family) will definitely need dental care in the future, so what can you do to make sure going to the dentist doesn't put a financial strain on your family? At Summer Creek Dentistry, we believe that insurance coverage (or a lack thereof) should never dictate a person's access to dental care, and today, we're going to share how our practice makes sure that finances never stand in the way of a person's smile.
How Insurance Dictates Care
There are many different kinds of dental insurance plans, but they basically work using the same principle, as in the insurance company covers a portion of the cost for certain dental procedures. The keyword in that sentence is certain, as in not all procedures are covered. Most plans do not cover cosmetic treatments (even if they can improve a person's health and function) or dental implant surgery, for example.
Due to this inconsistent coverage, we see time and time again that a patient will choose a treatment because it will be covered rather than the treatment they actually need or want. They're letting their insurance dictate their healthcare. While we completely understand this, as clinicians, we frankly hate it. Our number one priority is to provide the best care possible, and while many practices will leave you to deal with the finances on your own, we go a step beyond and make sure your wallet never stands in the way of a healthy, beautiful smile.
How We Can Help
If you currently do not have dental insurance, or if you need a treatment that is not covered by your plan, we have a number of options that can help make your dental care much more affordable.
Firstly, we have our own Summer Creek Dentistry Wellness Plans. For just one flat fee each year, you'll completely cover your standard preventive care (checkups, cleanings, x-rays) and have access to sizeable discounts for a wide variety of additional services. This is very similar to the benefits offered by dental insurance, except it's actually better. With our plans, you get all of the good with none of the bad. With us, you'll never have to deal with copays, deductibles, annual maximums, or waiting periods. After you've signed up, you'll instantly have access to inexpensive dental care that will keep you and your entire family's smiles healthy for the whole year.
Plus, if you would rather not sign up for one of our plans, we can also help you get low to no interest financing with CareCredit. They are a third-party financier organization, and they have helped over 6 million people across the country afford their dental care. With CareCredit, you can get a plan that will break up your out-of-pocket costs into smaller monthly payments. They have a wide variety of plans, so you'll always be able to find one that works for you.
Any Questions?
In the end, our goal is to make sure your oral health, appearance, and confidence are preserved for a lifetime, and we'll make sure finances never stand in the way of that. If you'd like to learn more about all of the ways your "dentist near me" can help make your dental care more affordable, simply contact us today.