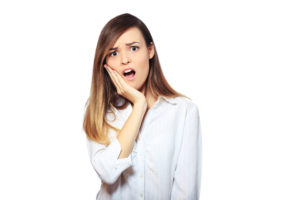 Now is the perfect time to plan your vacation. As you are making arrangements for your hotel and travel plans, you did not prepare for a dental emergency. Often, a serious issue with your oral health will occur at the worst time. Although no one is ever quite prepared for this situation, one in six Americans will face one this year. You do not have to let it put a damper on your travel plans. As your emergency dentist in 76123, Dr. Jasmine Coleman King offers same-day appointments to get you in and out of the office quickly to get back to your travel plans.

Treat Emergencies Right Away
Often, while you are traveling, you first thought may be to wait until your vacation is over to treat the dental issue. You may even be tempted to try to fix it yourself because you do not want a lengthy appointment ruining your fun. However, if you delay care, you could end up losing your tooth. Time is of the utmost importance when facing an emergency. At Summer Creek Dentistry, we understand that your time is valuable. We will treat the issue the same day so you can resume your plans and save your tooth from needing to be extracted.
Common Dental Emergencies
Dental emergencies can take many forms. No matter the issue you are facing, we will treat the problem to rehabilitate your dental health. While you wait for your appointment, there are several things you can do to help promote the viability of your tooth.
Knocked Out Tooth: Rinse the tooth with water but do not use any cleaners or dry the tooth. Try to insert it back into its socket. If you are not successful, place it in a cup of milk or water.
Dislodged Tooth: Gently try to push the tooth back into position and bite on a piece of gauze to prevent it from moving.
Broken Tooth: Keep it clean and avoid placing pressure on it. Use over-the-counter pain relievers and a cold compress to the outside of the mouth to help minimize discomfort.
Lost or Broken Restoration: Do not try to bond the restoration back to the tooth. Instead, avoid chewing with it until after it has been repaired.
Broken Denture: Do not use broken dentures, which can cause additional damage to your oral health.
Abscessed Tooth: The tooth needs to be treated right away to prevent the infection from spreading. Use over-the-counter pain relievers until your dental appointment.
Emergency Dentist Near Me
At Summer Creek Dentistry, we provide the same-day appointments you need to quickly treat your dental emergency. No matter if you are traveling out of town or visiting the Fort Worth area, we will not let the situation ruin your vacation. We will rehabilitate your tooth and get you on your way to enjoy the remainder of your trip. Contact our office right away if you have a sudden toothache, trauma to the mouth, or another dental situation that requires immediate care.