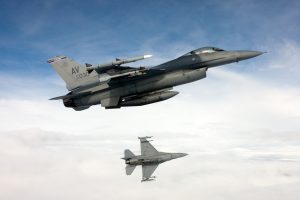 You love your job at Lockheed Martin almost as much as you love living in DFW – you get the chance to literally watch your dreams take flight every day and you're proud to contribute to the success of this great nation. You have so much to smile about – and when you do, you think about using your fantastic dental benefits that your company so graciously provides. But with so many options in such a widespread metroplex, who should you see? Summer Creek Dentistry, your trusted Delta Dental dentist in Fort Worth, is the right practice for you. You can schedule a visit that's convenient and along your route home to make things easier for you, so learn more about our team here.
How Does Summer Creek Dentistry Make Dental Care Easy?
Aside from being an In-Network provider with Delta Dental, we also accept the vast majority of insurance plans and are always happy to help you get the most out of your dental benefits. And, if you're every worried about out-of-pocket expenses – don't be! With our CareCredit financing options, you can receive low monthly payments for any addition expenses.
And, since we know how busy all of our patients are – especially the busy staff at Lockheed Martin – we offer the following extended office hours to make sure you and your family will never need to miss work or school to receive the top-notch oral healthcare you deserve:
Monday: 9:00am – 6:00pm
Tuesday: 8:00am – 5:00pm
Wednesday: 8:00am – 5:00pm
Thursday: 8:00am – 5:00pm
Friday: 7:00am – 2:00pm
What Services Do You Offer?
As your trusted insurance dentist in Fort Worth, Dr. Jasmine Coleman King prides herself on offering the Southern hospitality the area is known for as well as providing a relaxing atmosphere for all of her patients. She has the following services available to serve you and your entire family:
General Dentistry – checkups, cleanings, X-rays, dental sealants and mouthguards for kids
Restorative Dentistry – dental implants, crown-and-bridge combos, dentures
Cosmetic Dentistry – Invisalign, porcelain veneers, teeth whitening
Sedation Dentistry – oral conscious sedation for patients with dental anxiety and special needs
Same-Day Emergency Care – Reach out to us right away at (817) 533-8314 for urgent dental situations
Now that you know how you can take advantage of your Delta Dental benefits as a Lockheed Martin employee, schedule your appointment with Summer Creek Dentistry today!