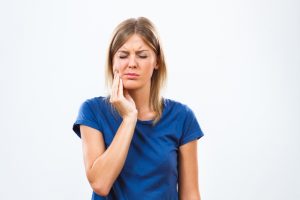 A beautiful day eating ice cream with your family results in sensitivity and a toothache. An afternoon playing softball with your local league takes a turn for the worst when your tooth gets knocked out. A dinner at your favorite restaurant goes awry when you swallow your broken dental filling. Whatever the case may be, dental emergencies are never convenient and will likely be stressful. At Summer Creek Dentistry, whether you're a new or established patient, we're here for you. Dr. Jasmine Coleman is the emergency dentist in 76123 to contact right away!
Same-Day Dentistry
Dr. Coleman is committed to her patients, and this is never more evident than when there's an emergency. At Summer Creek Dentistry, we will make every effort to see you the same day if you're experiencing a dental emergency. If you're unsure about whether you're experiencing an emergency, call us anyway. We'll be happy to discuss your situation with you over the phone and give you further instructions.
Understanding how to handle an emergency situation can be helpful too. Here are some tips on handling some common dental emergencies so if and when the time comes, you won't feel so overwhelmed.
Dental Pain or a Toothache
If your tooth begins to ache, or you're having severe sensitivity to hot or cold food or beverages, this may indicate a dental infection. Please don't wait to contact us because a dental infection won't go away without treatment. In fact, if it's left untreated, your infection could spread and even lead to tooth loss. Root canal therapy may be necessary to preserve your tooth.
A Lost Dental Restoration
If your filling or crown fractures or falls out, it will need to be replaced. Contact our office to determine how critical the situation is. We'll either see you the same day for repair, or if it's not as critical, you can schedule and appointment to be seen.
A Tooth Chipped or Fractured
When your tooth is chipped or broken, it will need repair, no matter how small the chip may be. A small chip will need smoothing so it doesn't irritate or injure your soft tissue, gums, or cheek. A larger fracture will need repair, so please bring all the pieces with you so Dr. Coleman can determine the best treatment for your needs.
A Tooth Knocked Out
Time is of the essence when your tooth has been knocked out. This is because we have the best chance of saving your tooth within the first hour of your injury. Contact our office immediately and transport your tooth carefully. Place it back in its socket if possible, or use a cup or baggie filled with milk to transport. This will keep the cells moist and alive until we can see you.
Contact Summer Creek Dentistry
Dr. Coleman is your emergency dentist in Fort Worth. Don't hesitate to call us if you need us!