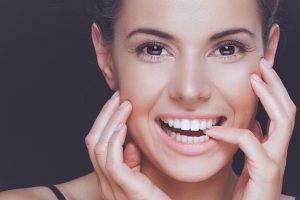 What would life be like if you felt confident about talking and smiling freely in photos or when you meet new people? If you're dissatisfied with the appearance of your teeth, it's always on your mind. The good news is that cosmetic dentistry offers a number of great options for improving or enhancing your smile, now you just have to find the best provider to work with. Here are 5 tips for choosing the best cosmetic dentistry in Fort Worth.
Interview Your Doctor
Don't be afraid to ask your doctor questions about the procedure and any continuing education or other advanced training they've had. Learning about your doctor before your scheduled appointment and during your consultation will give you an idea if you feel comfortable with their skill level and about working with them.
Ask to See Photos of Their Work
Cosmetic dentistry requires a combination of skill and artistry, and not all providers are created equal. Most cosmetic dentists will be proud to show you before and after examples of patients just like you who've had similar treatment done. Ask your potential provider to see before and after photo of cases they've completed so you can get an idea if their skill level is right for your needs.
Ask For Other Opinions
You might be surprised to learn that you have more than one treatment option that will suit your needs. Seeking different opinions on what may be right for you will help you to decide which treatment will best fit your goals, lifestyle and budget.
Options for Comfort
Cosmetic treatments may involve longer and multiple appointments. Does your provider offer sedation or any other options to make your procedure more comfortable? Especially for patients who may experience fear or anxiety about their dental appointments, sedation can be wonderful tool to help you get the treatment you need while feeling comfortable and relaxed.
Look For Reviews
Reading reviews, or even better talking to other current patients of your prospective provider may help to answer questions you may have or alleviate any concerns. The most important factor is that you feel comfortable and confident about working with your chosen provider.
Dr. Jasmine Coleman has been providing excellent cosmetic dentistry in Benbrook for a number of years now. She's had many hours of advanced training, which allows her to provide a level of care that you won't find at many other dental offices. She invests in the latest technology in order to provide treatment procedures that are comfortable and efficient for her patients.
If you've considered making changes to your smile, contact Summer Creek Dentistry today to learn more about the cosmetic services we offer.