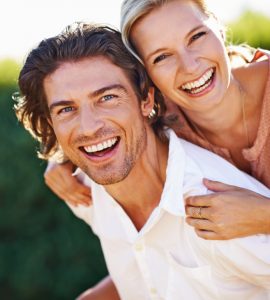 Services such as Fort Worth dental implants and bonding have made cosmetic dentistry  popular. Read more about smile improvement from Summer Creek Dentistry.
A great smile is a tremendous personal asset. The American Academy of Cosmetic Dentistry says that a beautiful, straight smile makes a good first impression, and first impressions score big in today's competitive, image-conscious world. Fort Worth dental implants and other cosmetic services from Summer Creek Dentistry can create that just right look.
Would you agree?
Dr. Jasmine Coleman, Fort Worth cosmetic dentist, agrees that how healthy and vibrant your smile appears changes how people look at you and at how you view yourself as well.  So, she offers the latest in cosmetic services, including dental implants, the best tooth replacement available today.
Because no 2 patients are alike in terms of oral health, appearance and aesthetic goals, Dr. Coleman sits down with each individual expressing a desire for cosmetic changes and discusses how that person's smile can change for the better.
The top 3 services
Think your smile is too dull and yellowed? Smoking, dietary choices and simple aging can stain enamel. Fortunately, professional teeth whitening provides an economical, safe way to bring tooth color back to its youthful lustre. Dr. Coleman and her staff recommend Venus White in-office whitening gel. A powerful combination of hydrogen peroxide and potassium nitrate lifts out discolorations in just about an hour right in the dental office–and with no residual sensitivity. At-home kits accomplish the same bright smile more gradually.
Dr. Coleman may address deeper stains and surface cracks and unevenness with popular porcelain veneers. Made from ultra-thin dental grade ceramic, veneers cover one or more teeth and add durability and longevity to smiles, too.
Often, veneers combine with composite resin bonding. Using a tooth-colored fluid material made of acrylic and glass, bonding blends away gaps, minor crowding, chips and fractures absolutely seamlessly. Dr. Coleman refurbishes teeth with bonding in just one short appointment, and the results last for years.
More extensive remodels
Yes, adults want straight and even smiles. So, Invisalign clear braces are a discreet but effective orthodontic alternative for mild to moderate alignment problems. Patients wear pairs of custom-designed aligners which resemble whitening trays. They fit snugly over teeth and gradually and comfortably move them into healthy positions. Unlike traditional braces, treatment time is quick and without the hygiene issues and dietary restrictions that complicate traditional braces.
In addition to Invisalign, Dr. Coleman restores health and confidence to gapped smiles with dental implants. Totally lifelike and securely placed into the jawbone, dental implants in Fort Worth provide normal eating, speech and aesthetics for the perfect combination of cosmetic and restorative dental care.
Learn more
You can find out more about cosmetic dentistry and why it's so popular. Contact Summer Creek Dentistry today for your smile consultation. Dr. Coleman will be happy to create a treatment plan that gives you the sparkling, beautiful look you have always dreamed of.