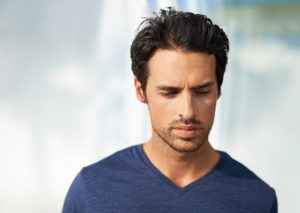 Fort Worth and Benbrook patients needn't fear dental work because Dr. Jasmine Coleman of Summer Creek Dentistry allays anxiety with oral sedation.
Can't sit still in the dental chair? Afraid of complex procedures? Embarrassed about how your teeth look?  Fort Worth sedation dentist, Dr. Jasmine Coleman, and her friendly team at Summer Creek Dentistry have the answer.
Why people are afraid
Dental care professionals at the Dental Fear Research Clinic at the University of Washington in Seattle report that up to 8 percent of American adults avoid getting important preventive and restorative dental care because of fear. In fact, dental phobia is so intense that individuals will live with chronic pain or even allow their teeth to crack or fall out just so they don't have to go to the dentist.
Typically, dental fear comes from several sources, including:
bad experiences with dentists
claustrophobia
overactive gag reflex
inability to sit still in the dental chair because of back or neck pain
embarrassment over how teeth look
problems with local anesthesia (pain shots such as Novocaine)
Oral sedation calms dental fears
Sedation dentist, Dr. Jasmine Coleman of Summer Creek Dentistry in the Fort Worth and Benbrook area, desires that each and every Texan  get the dental work necessary for optimal oral and systemic health. She adamantly maintains people suffer needlessly. So, she has invested many continuing education hours in perfecting and advancing her professional skills. She offers oral conscious sedation options to ease the discomfort individuals feel about getting dental work done painlessly and free of fear and anxiety.
How oral sedation works
Dr. Coleman and her staff provide a friendly, relaxed atmosphere at Summer Creek Dentistry. From the time a patient walks through the door to the time he leaves, the individual experiences a welcoming, stress-free atmosphere aimed at delivering the best preventive, restorative and cosmetic dental services possible.
During an initial oral examination, Dr. Coleman:
looks for dental decay
performs a quick and painless oral cancer assessment
checks the condition of restorations such as fillings and crowns
does a bite and tooth jaw joint check
measures gum pocket size and condition of gums and other soft tissues
Depending on her findings, she develops an individualized treatment plan to address continuing preventive needs and immediate restorative concerns. She discusses with each patient oral health goals and concerns, too, including dental anxiety. Dr. Coleman outlines sedation options and takes a complete medical history to determine which medication is most appropriate.
Oral sedation involves adminstration of a common sedative such as Halcion or Valium. Taken either at home before the appointment or just before dental work, sedatives allow the patient to be awake but very relaxed. Some individuals even drift off to sleep and can be easily awakened when their procedures are completed. A friend or loved one most drive the patient home from Summer Creek Dentistry when the Benbrook sedation dentist administers oral medication.
Don't wait any longer
Dr. Jasmine Coleman urges you to get the dental care you need for your health and well-being. Don't be afraid. Dr. Coleman can help. Contact Summer Creek Dentistry for a personal consultation today.