Multiple Tooth Implants – Houston, TX
Whole Smiles Make Happy People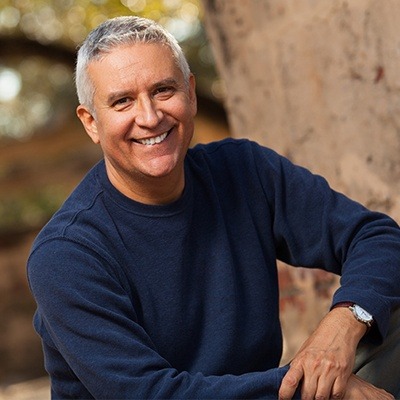 Missing several teeth can be embarrassing and contribute to social anxieties that keep you from living life to the fullest. If you are ready to restore your smile to its full and former glory, you may be considering tooth replacement treatments such as bridges or dentures. At Summer Creek Dentistry, we believe dental implants are the best way to replace multiple missing teeth because they are the only treatment that replaces the entire tooth structure from the roots up.
Non-Implant Tooth Replacement Options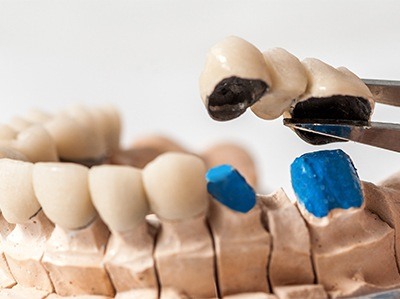 Crown & Bridge – Comprised of an artificial tooth or teeth connected to two crowns on either side, a dental bridge "bridges the gap" left by one or consecutive missing teeth. To stay in place in the mouth, the two crowns on either end of the bridge are placed over abutment teeth – the teeth next to the empty space in the mouth. Abutment teeth must first be shaved down slightly in order to anchor a bridge.
Partial Dentures – Partial dentures are artificial teeth supported by a gum-colored base material. They are secured in place in the mouth by small metal clasps that attach to remaining health teeth. Among the least expensive tooth replacement options, partial dentures can replace multiple missing teeth and prevent remaining natural teeth from shifting.
Full Dentures – Full dentures are made from the same material as partial dentures but can replace an entire upper or lower row of missing teeth. Instead of small metal clasps, full dentures rely on natural suction to remain in place.
How Dental Implants Work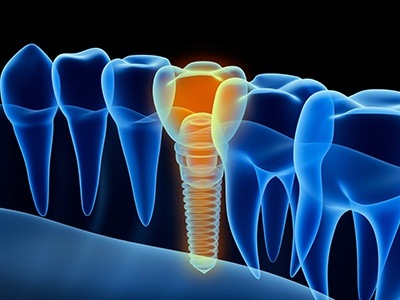 Implant-retained bridges and dentures offer unmatched stability and durability compared to other tooth replacement solutions. The dental implantation process can typically be completed in just a few trips to our Fort Worth office.
After an initial consultation with Dr. Coleman King to determine if implants are right for you, the next step is the dental implantation surgery. Dr. Coleman King will make small incisions in the gums where you are missing teeth and insert implants – small titanium posts – into the jawbone. The number of implants placed will correspond with the type of restoration you have selected.
We will then allow time for the healing process to take place over a few short months. During this time, the implants will fuse with the surrounding bone through a natural process called "osseointegration".
A second, smaller surgery will be completed to place an abutment on top of the implant. An abutment helps connect an implant to a crown, bridge or denture.
Once your implant has fully healed and the abutment is attached, you are ready for your new smile! We will welcome you back to Summer Creek Dentistry so Dr. Coleman King can place your new implant-retained crowns, bridge or denture.
Benefits of Implant-Retained Dental Prosthetics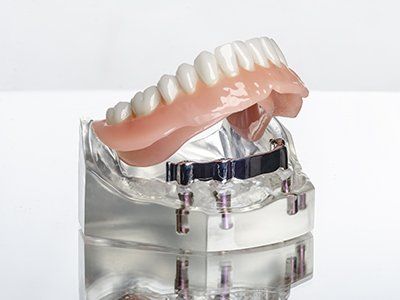 Dental implants and implant-retained prosthetics offer a range of advantages compared to more traditional tooth replacement options. Reasons why patients in Fort Worth choose implants to replace multiple teeth include:
Preserve healthy teeth – Implants do not need nearby natural teeth for support. Traditional bridges, meanwhile, rely on adjacent teeth to stay in place and require those teeth to be slightly shaved down.
Provide maximum stability – Dentures can sometimes slip, but dental implants never do! By replacing the natural tooth root structure, dental implants offer nearly the same chewing power as natural teeth.
Easy care – Unlike dentures, implants do not have to be removed for cleaning or while you sleep.
Long-lasting solution – Dental implants can last for 25 years or even a lifetime! In contrast, dentures typically must be replaced every 5 to 10 years; bridges typically last between 5 to 15 years.
Find Out More
Contact our friendly and knowledgeable team at Summer Creek Dentistry to find out more about dental implants today. We offer best-in-class tooth replacement solutions that restore patients' smiles and self-confidence at our convenient Fort Worth location.